A trio of commercial projects are sprouting up in Ocoee, a growing city west of Orlando, signaling demand for quality space in the area.
The projects range from new Class A office space to a pair of industrial parks on dozens of acres. Combined, the projects tally up to 800,000 square feet and about $77.9 million in estimated construction costs, according to industry standards.
In total, the city of Ocoee approved more than 1.2 million square feet of industrial development in the past year, Angel de la Portilla, the city's economic development consultant, told Orlando Business Journal.
<p ">That's due, in part, to the ongoing construction on Interstate 4, which has led to increased demand for commercial real estate in west Orange County.
Ocoee also is well positioned along the growing State Road 429 corridor, and connects commuters, visitors and truckers to corridors like Florida's Turnpike and State Road 408.
"Ocoee has embraced this new growth, and we have worked favorably with developers, providing them flexibility with impact fees as well as expedited approvals and permitting to accommodate our new businesses," Portilla told OBJ.
Industrial real estate projects, especially warehouse and distribution centers, create a huge opportunity for area employment growth. Plus, construction brings temporary jobs and more business to local markets, and is a sign of a healthy economy. Here's a look at Ocoee's three newest projects:
Distribution 429
A new 652,696-square-foot industrial park is in the works. West Palm Beach-based McCraney Property Co. and New York-based Clarion Partners formed a joint venture to build the three-building industrial park called Distribution 429.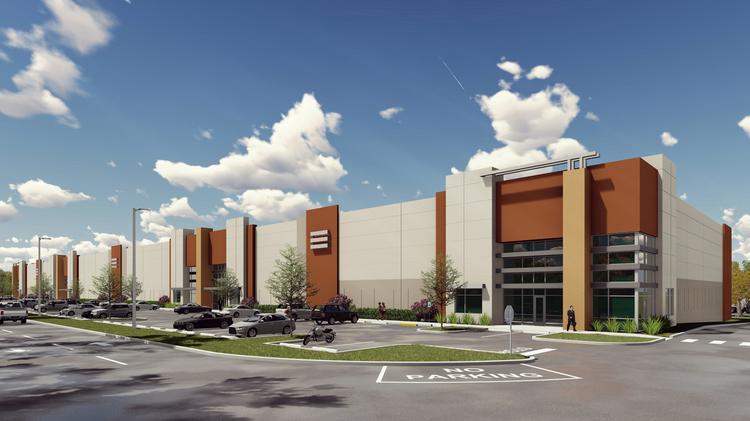 The estimated $58.7 million-$62 million project will be on a 44-acre site at State Road 429 and Florida's Turnpike. Additionally, it will feature an "industrial-as-the-new-retail" type of design, reflective of all the new retail development in the city.
Work started in mid May and may be completed in first-quarter 2019. The three buildings each will total 104,950, 145,164 and 402,582 square feet, respectively.
McCraney Property and Clarion Partners in May spent nearly $6 million for the property. The development team includes C4 Architecture LLC as architect, Marcobay Construction Inc. as general contractor and Smiley & Associates Inc. as property manager.
Class A office
The newest Class A office space in Ocoee is rather unusual, given its location.
Orlando-based Boyer Building Corp. is developing two 55,000-square-foot Class A office buildings on about 4.5 acres at the southwest corner of Park @ 429.
The Park @ 429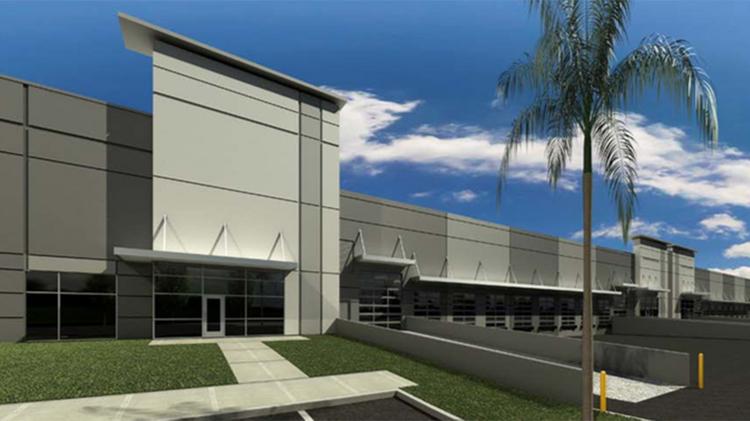 Of course, it's rare to find Class A office space in an industrial park, and stats for office real estate aren't tracked in Ocoee because there isn't much inventory.
However, "if [Boyer is] building a new office building, then it certainly can be Class A even if it's in an industrial park," Michael Lerner, senior director of capital markets group at Cushman & Wakefield, told OBJ.
Boyer Building is in talks with an unnamed potential user for about 25,000 square feet in the first building, founder and President Gary Boyer told OBJ. Construction on that building is expected to begin on Nov. 1 with completion slated for June 1, 2019. The second structure will be built based on how quickly the first is leased.
Boyer Building itself will occupy a 6,600-square-foot space in the first building, moving its main offices from 6675 Westwood Blvd. Boyer Building is handling the project's construction, and Orlando-based Walker Design LLC is the architect.
New HQ
Orlando-based Express Signs & Graphics is tripling the size of its headquarters.
The company on July 12 hosted a groundbreaking ceremony for its new 30,000-square-foot office and warehouse being built on the southeast corner of The Park @ 429. Owner Eric Wapole attributed the company's growth to new signage demand from clients, which include The Walt Disney Co. (NYSE: DIS) and the Orlando Magic.
"The location is convenient for all my clients," Wapole said.
The firm will hire three people in sign-making and print production.
Currently, the 16-year-old company has eight employees and generates about $3 million a year in revenue. Construction is expected to wrap up in December. Orlando-based Hembree Construction Inc. is the general contractor and C4 Architecture is the architect.
Source: Orlando Business Journal
To see the source article, click here.*
*This link may be pointing to an external website out of our control; therefore, this link may become broken at any time.